The five metre-wide hole may have been caused by a nearby quarry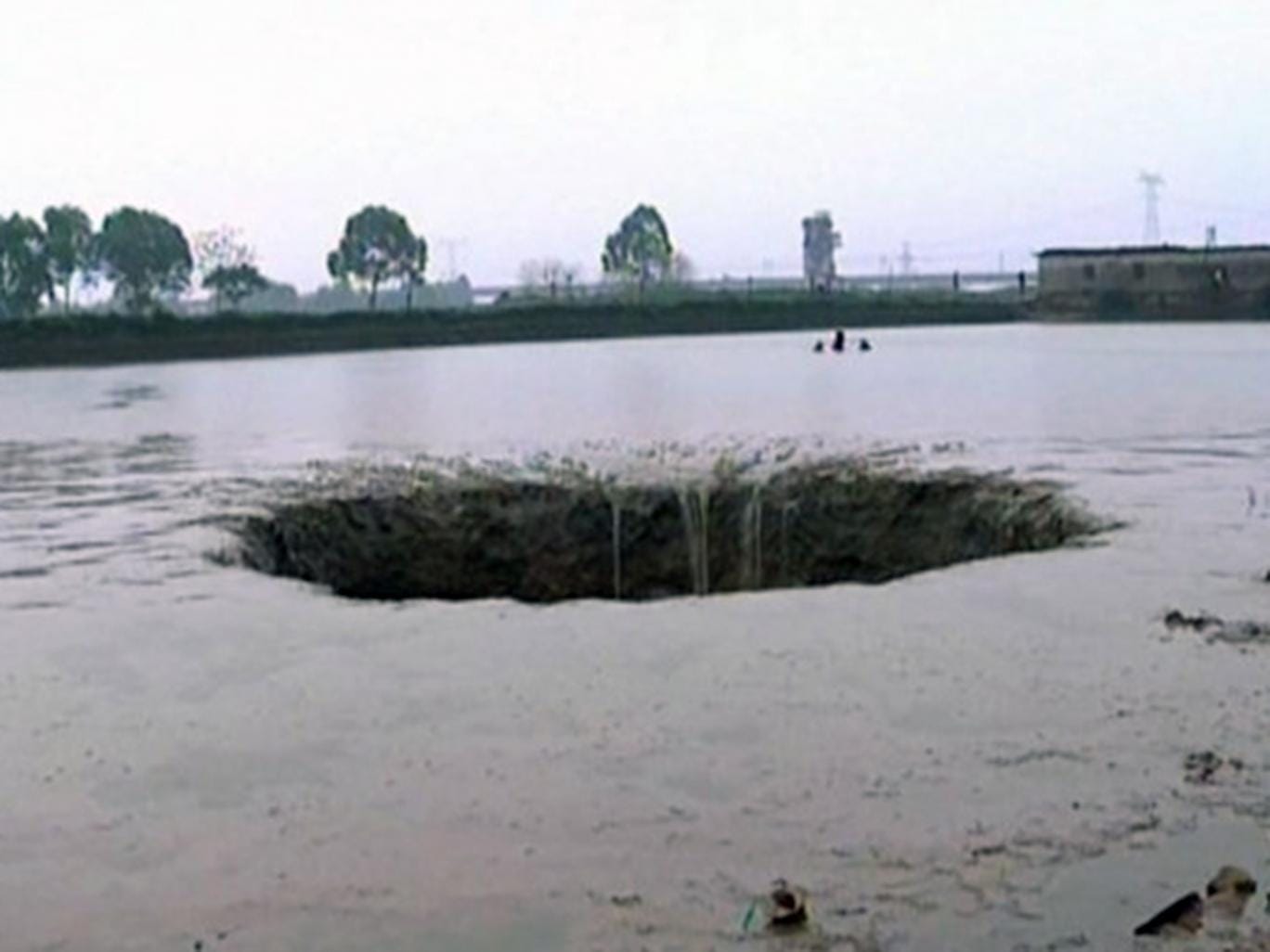 A giant sinkhole which appeared in a pond in China swallowed up 25 tonnes of fish and ruined the livelihood of a local farmer.
Water levels were seen to drop at a rapid rate at the farm in Guiping in south China, until almost completely drained – revealing the huge hole.
Locals believe that the crevice, which is almost five metres wide, may have been caused by quarrying nearby.
The People's Daily reported that Mr Yang, the farmer who runs the pool, lost 25 tonnes of fish as a result of the sudden plughole in the pond bed.
He reportedly runs the pond as part of a collective farm – a set up which is a significant method of fish farming in the country.
Onlookers said that water levels began falling at about 4am and continued to do so until 9am.
An investigation into the incident has been opened following claims relating to quarry activity.
Sinkholes around the world